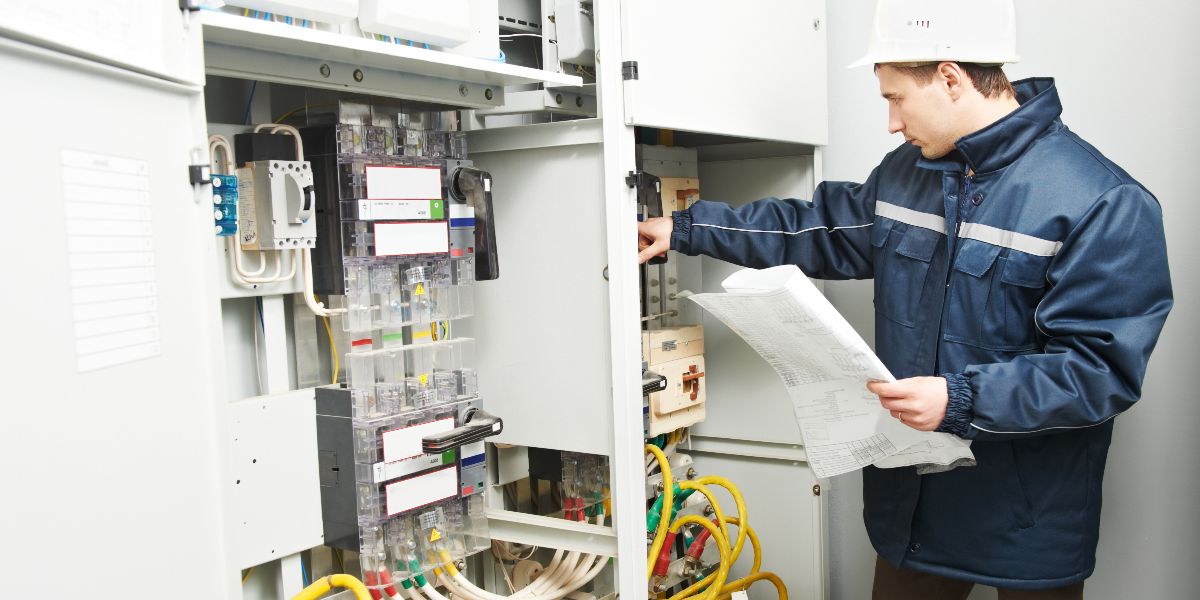 Electrical installations can deteriorate with age and use. It is recommended that electrical installations are inspected and tested periodically as appropriate to their use and environment to verify compliance with the National Rules for Electrical Installations – ET101.
Please be mindful that a Periodic Inspection Report (PIR) is a report and not a Completion Certificate. A PIR is intended to identify the condition of an electrical installation, be it good or bad.
Frequency
The frequency of periodic inspection and testing shall be determined by the type of installation, its use, the frequency of maintenance and the external influences to which it is subjected.
The Health and Safety Authority (HSA) has published guidance notes on Periodic Inspection and Testing of Electrical Installations, with suggested time periods between inspection and testing for various workplaces and residential accommodation.
We also carry out the following:
Completion certificates for existing electrical installations
Application to ESB Networks for new installations or alterations / upgrades to existing installations.
NC1 (Multi Development Application), NC2 (Single Domestic Dwelling or Farm Application), NC3 (Single Commercial / Industrial Premises) & (Unmetered Connections – Public Lighting)
P.A.T (Portable Appliance Testing)
Thermal Imaging Testing
Contact us today to enquire about this or any of our services